The internet has seen constant evolution over the last decade from new products, social media sites, blogs and others.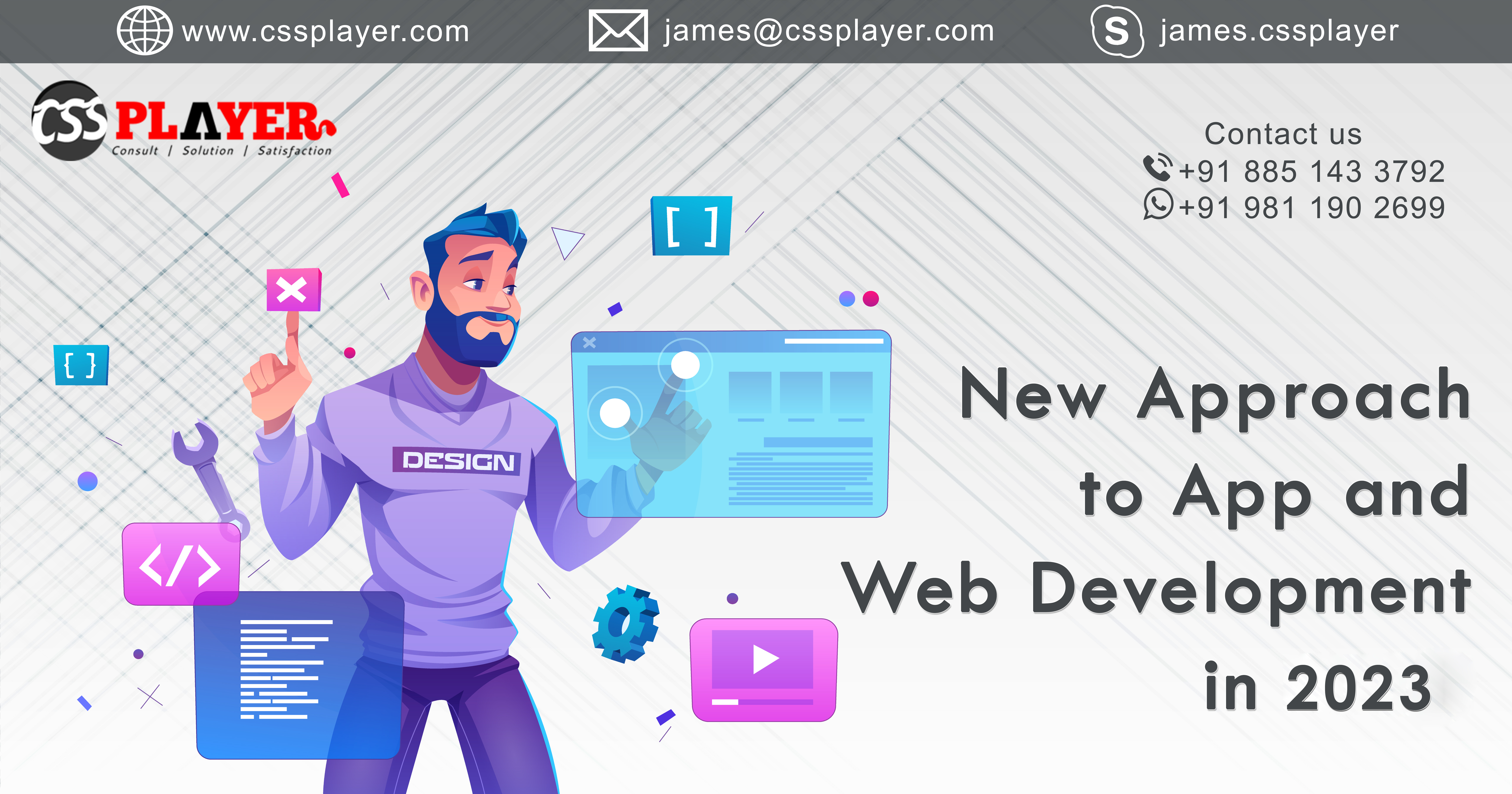 We can't keep up with the endless app and web development innovations that keep emerging. New web development approaches have appeared with the technologies to help create more successful business websites. Wise web developers, marketers and business owners are keen on exploring a new approach to app and web development in 2023 to:
Increase engagement
Expand businesses
Below is a round-up of the latest app and web development trends to keep an eye on in 2023.
1.Responsive web design
Today internet users like to browse using smartphones, mobile phones, mini laptops or tablets. However, the layout of most websites doesn't match their screen size, making navigation almost impossible. A responsive web design gives your website visitors the chance to view your website in full view regardless of the devices they are using. This improves:
User experience
Website ranking
Futureproofing your web design is vital in 2023 because visitors will interact with it before other features on your site.
Reports show that:
Over 89% of internet users search for a business using their phones once weekly
Around 51% of internet users search for a business daily with their smartphone
Over 80% of internet users have a smartphone
CSSPlayer is a leading web development and search engine expert. We can create your business a responsive website that gives your potential client a complete view of your business and its offerings on all devices.
2.Progressive web applications (PWA's)
A progressive web application is a web app that resembles a website but gives users a mobile app like experience. Why are the leading brands switching to PWA's at a fast pace?
Offline availability to increase accessibility and engagement
A native app-like experience
Quick installation
Automatic updates
No AppStore submission
Use of hardware features like push notifications
High security
Better ranking
Below are some statistics about PWA's.
PWA's will replace 50% of apps before 2020
PWA's increase customer engagement by 50%
PWA's are 3-4 times cheaper than native mobile applications
PWA's have a lower bounce rate of 42.86%, unlike mobile apps at 60%
Looking at these stats, It is clear that PWA's are the future of web development. CSSPlayer Provides top-notch progressive web application services to help you exploit these benefits and numbers.
3.Accelerated mobile pages (AMP)
Accelerated mobile pages is an open framework that assists CSSPlayer web developers to create a lightweight and super fast web page for faster mobile web browsing. Google AMP will help you:
Increase viewing times from visitors
Enhance website user experience
Lower bouncing rates
Improve search engine ranking
Track website visitor data
Post ads on different networks and formats
Boost conversions
When you hire CSSPlayer web development specialists, you will get AMP-compatible web pages to increase your website loading speed.
4.Voice search optimization
You no longer have to waste time typing long words on search engines to get your requirements. Increasingly consumers are using voice search on their devices to get information online. According to reports:
71% of customers prefer conducting queries through voice instead of typing
30% of web browsing was done only by voice
Mobile users are three times more likely to use voice search
40% of consumers use voice to buy something online monthly
Voice searches will dominate the search engines in  2023 and beyond. Thus, you can update your online sales strategies by opting for CSSPlayer voice search optimization services.
5.Motion UI
The average site user attention span has reduced from 12 seconds in 2000 to 8 seconds in 2021. Websites owners are struggling to grab the lion share of user attention. CSSPlayer web developers use motion UI design to catch the eye of clients. Motion UI design makes design elements move. The elements include.
Images
Text
Buttons
Entire screens
CSSPlayer web developers create custom, fun and engaging motion UI designs that load faster to give your business an edge. If you wish to attract more visitors to your website or app, CSSPlayer web development experts will help you create attention-grabbing designs that work.
6.AI-powered chatbots
80% of businesses will implement chatbots by 2023
Chatbots are responsible for starting and finishing 68.9% of discussions
Over 1.4 billion people are using messaging apps and will speak to chatbots
Setting up AI-powered chatbots will let you assist your clients around the clock to enhance the user experience. With chatbots, your website users can:
Hold a continuous conversation
Ask questions
Get satisfactory answers
Chatbots will help you connect with potential buyers so that your business can move to the next level without much struggle.
7.Push notifications
If you have used social networking platforms, you must have encountered push notifications. Most mobile phone applications also utilize push notifications in their messaging system. Push notifications allow you to send clickable messages to your website visitors browsers. The visitors can either subscribe to receive the messages or unsubscribe to stop getting them even when your website is not open on their browsers. Push notifications redirect potential clients back to your website to better your:
Search engine ranking
Traffic
Your potential clients don't have to go through search engines to get back to your business. Below are the gains you can expect when you let CSSPLayer web development professionals implement push notifications on your website or app.
Broaden target audience
Users get alerted after sending notifications
Higher opt-in rate
Higher conversion rate
At CSSPlayer, our web developers will:
Implement push notifications on your site
Develop a plan for when to push the messages to your target audience
Analyze to check the efficacy of the messages
8.Blockchain technology
Blockchain development is trending in the web development circles, and currently, you will find experts who specialize in it at CSSPlayer. Blockchain technologies come with lots of opportunities that we will help you get. A blockchain is like a ledger or a database storage system that uses encryption to store data. The information stored on blockchains are:
CSSPlayer has a team of professional blockchain web developers with vast knowledge of blockchain development.
Conclusion:
Hopefully, this post helped you understand the evolutions occurring in the modern app and web development circles and what to expect in 2023. At CSSPlayer, we keep our skills sharp and master the latest approaches to make websites that are:
Modern,
Simple
User-friendly
If you are interested in our app and web development services, visit www.cssplayer.com to discuss with our experts about delivering your customers a custom experience without burning a hole in your pocket.