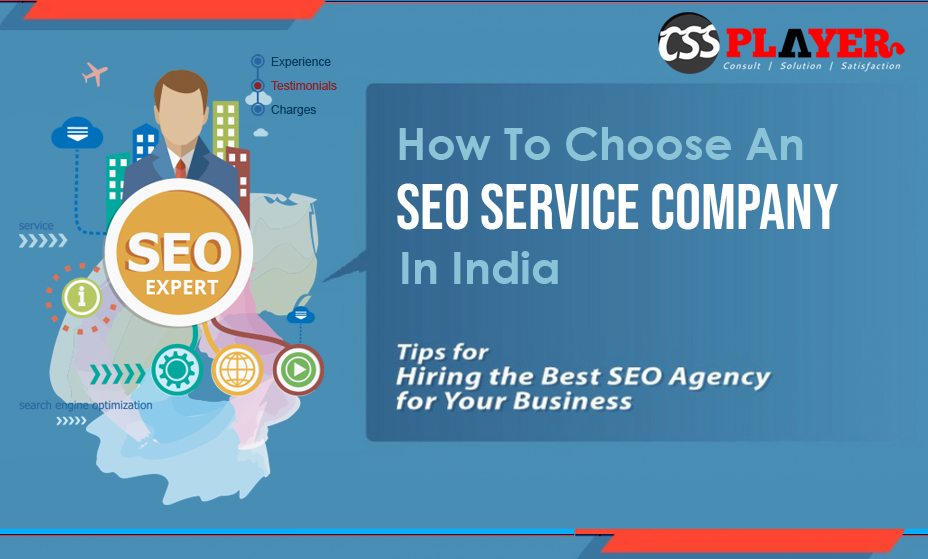 When looking to grow your online business, your first concern should be whether your website is friendly to search engines or not. As such, you can achieve this in several ways. One of the most suggested ways to do this is by hiring a top-notch SEO Service. Nowadays, it's not challenging to find an SEO company in India. Unfortunately, not all of them are worth your time and money. Yes, you heard me right! If you want your online business to thrive, you should hire proficient SEO services from CSSPlayer. So how do you choose an SEO Agency in India? Below are some essential considerations that you should have in mind to make the correct choice.
Know Your Needs
Understand your brand and what it requires to stay ahead of the competition. List your business requirements to find the ideal SEO Agency in India without much struggle. SEO experts specialize in offering services that include on-page SEO, off-page SEO, link building, content writing, social media optimization, to mention a few. Know your needs and how to achieve them to hire a top SEO service. If you fail to comprehend the needs of your enterprise, uncovering the SEO methodologies that will help you draw in and keep your target audience engaged will be almost impossible. Are you having trouble discovering your business needs? At CSSPlayer, we will help you assess your business to know what it requires for the most profitable results.
Services On Offer
Not all SEO service providers offer the assistance you need for your business. Before hiring an SEO Agency in India, you should go through their list of services to know whether they can handle all your issues or not. CSSPlayer offers a wide range of SEO services under one roof to save you money and the hassle of looking for SEO help from another specialist.
Experience
Anyone can start an SEO service overnight and call themselves professionals. However, that doesn't mean that they will provide you with high-quality services. Only an experienced SEO professional can help you boost your online presence and profits. For this reason, you should not hire an SEO expert that has been in the industry for less than three years. CSS Player, known for high-quality SEO services, has existed for a long time and has extensive knowledge in SEO.
Testimonials
Is CSSPlayer working effectively for its clients? The testimonials that you will come across online when hunting for an SEO company in India will help you unearth more about top companies and how they have done in the past. Our company is willing to share with you some client review to save you from the hassle of looking for them online. CSSPlayer client reviews make us stand out from amateurs and fake companies in the SEO industry. If other companies and organizations have had tremendous success after working with CSSPlayer, you can be sure that the same success will also apply in your case.
Latest Strategies
Ask your SEO firm about the strategies they want to use to get the results you desire. The online marketing field is expanding while SEO techniques keep changing. CSSPlayer looks for the latest white hat SEO approaches to take your business to the next level. After studying them, we apply them in ways that will suit your business necessities.
Simply running a keyword campaign won't help you turn around your business. Since search engines are getting smarter, your SEO company in India should use the best and latest techniques. Don't be afraid to look for another firm if you realize that an expert uses unethical or shady means to rank websites higher on search engine results. Black hat techniques are unacceptable and will earn you hefty penalties from Google. Your site can also be excluded from search engine rankings as a punishment. At CSSPlayer, we will be happy to speak to you about the white hat techniques we deploy to give you peace of mind. We understand that no secret strategies exist in SEO circles.
Expectations
Some SEO experts will promise you higher rankings within a short time to get your money when they know it's unattainable. The truth is no SEO Agency in India can guarantee you high search engine rankings within a given period as Google algorithms are uncontrollable and keep changing. Our company offers tailor-made services that will suit your business and give reasonable expectations.
Charges
You ought to contemplate the service charges before settling for the services of CSSPlayer. The kind of support you receive determines the amount of money you will pay. Getting into a contract before having a closer look at the fee structure of an SEO company in India is a wrong decision. The quote will help you know what you will be paying for in advance and if any hidden charges exist.
Reputation
A professional SEO Agency in India like CSSPlayer has multiple clients hiring them for their services. When searching for an SEO expert, it is critical to ensure an excellent reputation before settling for their service. Companies with a tainted reputation don't provide high-end services, and clients avoid them. Move on to CSSPlayer without hesitation if you notice that the company you have chosen offers low-quality services and has a bad name in the industry.
Conclusion
A top-notch SEO service provider is not easy to identify since you will come across countless firms claiming to provide the finest services. The ugly truth is no SEO company in India is equal to another. Hiring the ideal service is the only way to boost your website ranking and traffic. More than 80% of consumers search for the products or services they need online, and if you don't have an assertive online presence, you are missing a lot of leads and prospective clients. Visit CSSPlayer to understand more about our SEO services.