Open source CMS is an open source content management system that allow businesses and websites to easily monitor, store and publish different variety of multiple contents. Different types of contents that are usually used include web content, electronic documents, audio files, computer files, image media and more. Two different types of uses for open source CMS that are widely used include inter-office and web based but it's vital to understand how content management really works and so forth this software should be implemented for your personal or professional needs.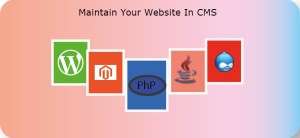 Use of CMS for web based content is absolutely ideal for websites with more pages and need proper control over their content. Different types of contents used for web based CMS include brochures, guides, manuals and articles. Since CMS software is different, you may find many different features on the software.
There are several hosted CMS solutions available for small to medium size companies likes Hot Banana SAAS, Clickbility, and Crown Peak. Open source CMS solutions are usually targeted towards companies who do not want to dole out with the techie stuff when it comes to setting up, customizing and maintaining their CMS.
Contemporarily, more and more businesses are utilizing open source CMS implementation in order to get rid from vendor lock-in platforms and to minimize the overall development cost. In addition, proper implementation of open source CMS could help you get high flexibility and responsiveness as well as helps to easily customize your applications the way you want.
Look and Feel Modification
After CMS is installed, its appearance layer needs to be customized to reflect your web design and your brand. Whereas many open source CMS state that if their system is template based, the logic is detached from the look and feel but the fact is absolutely different. Most often it has seen that the bad internal design of the system affect the look and feel of the system. Also when it comes to dynamic web application, the logic and presentation are not always easy to separate completely.
Save Upfront Costs
Use of open source CMS is growing rapidly for developing an array of different applications and ecommerce solutions. People are tending towards it because they find CMS platforms cost-effective in many ways.
One Stop Vendor
CSS Player is one stop vendor who is renowned for hosting and maintaining the website. With very talented developers, the contents on your website are updated regularly to grab your potential customers about the products or services you deliver.